GETTING MARRIED IN TAORMINA
Situated high above gentle slopes between the mountains and the sea, Taormina is an extemely popular destination the whole year round. Whatever season you choose to have your wedding in, Taormina will welcome you with its pleasingly mild climate and its unique natural and varied scenery of truly spectacular beauty. Go for a swim in the sea to discover the exquiste charms which have contributed to making this one of Sicily's most famous and favourite locations.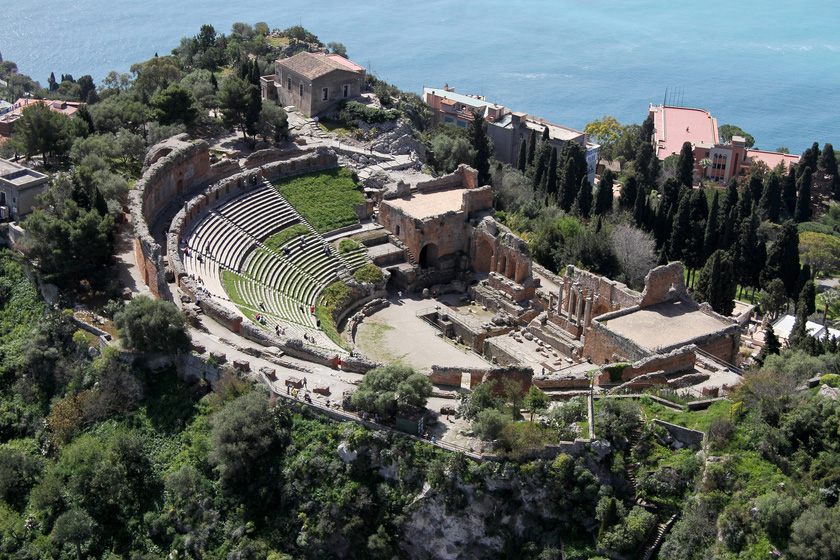 MOUNT ETNA, SICILY
Your wedding photographs will be like classic postcards if they have Mount Etna, the spectacular and symbolic Sicilian volcano, as their background. Its slopes, modified over the centuries by eruptions, have created a unique lunarscape of lava. The bridal couple, and more adventurous guests, can take a guided tour in jeeps through citrus groves, fertile land and thick woods right up to the volcano's summit and discover an amazing lunar landscape close to the crater.