GETTING MARRIED IN FLORENCE
A wedding in Florence will lead to the discovery of an artistic heritage of inestimable importance. Throughout its glorious history, Florence has been at the centre of profound changes, both literary and artistic, and is adorned with masterpieces by Cimabue and Giotto, pioneers of Italian painting, works by Brunelleschi, Donatello and Masaccio, forefathers of the Renaissance, as well as works by Botticelli, Leonardo and Michelangelo who enriched Florence with their creative genius.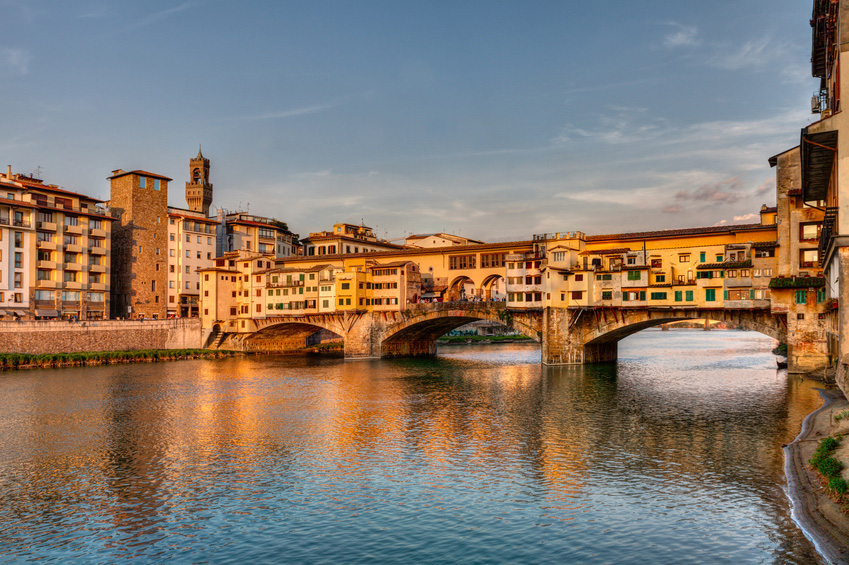 GETTING MARRIED IN PISA
A photograph of the bridal couple and in the background....the famous Leaning Tower of Pisa! Pisa, however, can offer more than just this extraordinary monument. Its thousand year old history saw its greatest prosperity flourishing at the time of the Maritime Republics. Over the centuries its artistic heritage has been enriched with other invaluable works of art which seem to have been created specifically to immortalise your most important day in an album to last a lifetime.
GETTING MARRIED IN SAN GIMIGNANO
From whatever direction you arrive to celebrate your wedding, you will be captivated by the theatrical setting which makes San Gimignano so unique. A small but great masterpiece of Tuscan authenticity, San Gimignano stands on a 334m high hill studded with its thirteen towers. It is said that in the fourteenth century there were 62 towers, one for each of its wealthy families, thus demonstrating both their economic and social status with these structures.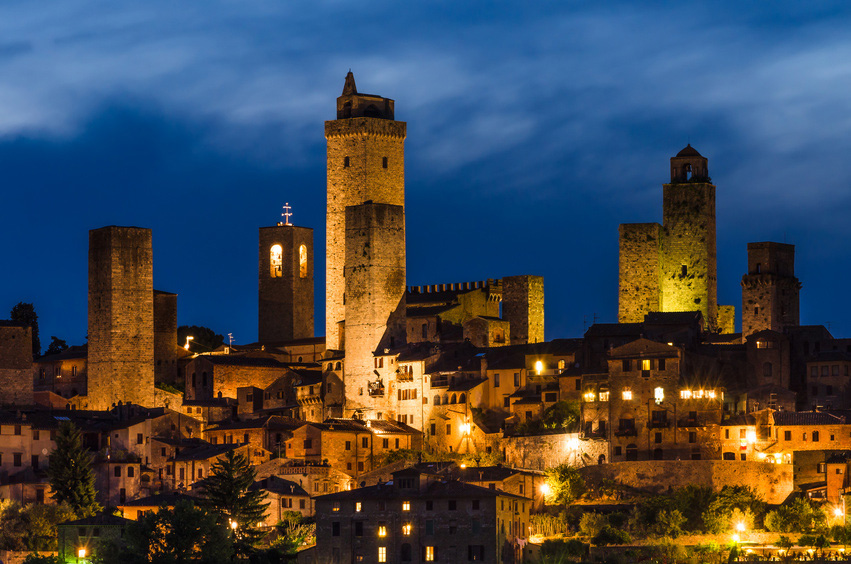 GETTING MARRIED IN SIENA
Throughout the centuries no other Italian city has passed on its mediaeval cultural heritage as has Siena. A wedding here also offers participation in the famous Palio horse race, the thrilling contest between the 17 contrade which still separate the historic city centre into quarters. It is a lively multicultural city which every year organises hundreds of exciting events tempting visitors with its many traditional and authentic gastronomic dishes.